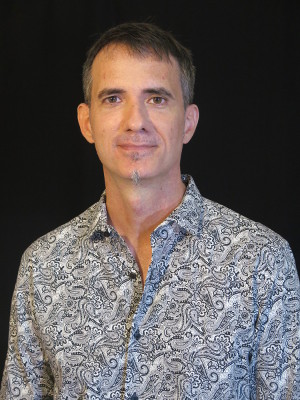 The first thing to know about our history is that we are music lovers just like you. And just like you, we always dreamed of truly understanding music and being able to enjoy creating it ourselves.
In my own case, this quest led me on a long personal journey that included studying jazz music in New York and Los Angeles, tango music in Buenos Aires, and African sacred music in Senegal and in Salvador de Bahia, Brazil. But as strange as some of these experiences might sound, each one provided a critical missing piece of the puzzle. And what unites all of these forms of music is something that I would later learn to see (and more importantly to hear) in all modern music.
The method
The IFR method itself was developed over the course of about six years from 2004 to 2010. During this time I was teaching musical improvisation for all instruments in Barcelona, Spain. My investigation into the IFR harmonic concepts and the core exercises was something I did for myself. I realized that I had discovered a way to integrate everything I had ever learned about music on a single visual map of the octave, and this had incredibly exciting implications for my own playing.
But a complete description of the method would only come later, in the fall of 2011 when I published the book "Improvise for Real". Since then, the IFR project has grown to include our website and social media, a beautiful community of passionate, creative musicians, and a complete set of learning materials based on the IFR method.
Our mission is to enable every person in the world to discover the thrill of improvising. We believe that everyone has a beautiful voice that the world needs to hear. And we believe that the musicians who follow their own imagination are the ones who change the world. We want to help you discover your own musical voice and to share it with the world.