IFR Standards Workout 1
IFR Standards Workout 1 is a complete harmonic exploration of five well-known jazz standards, designed to help you truly master the harmony to these songs so you can enjoy improvising over them at jam sessions. Every chord progression is identified and analyzed in the IFR tonal language you already know, and the musical accompaniment tracks let you practice soloing over each tune in all twelve keys.
The five standards in this collection are the ideal starting place for the IFR student who is interested in jazz improvisation. All five of these tunes are based entirely on the very first chord progressions that we study in IFR Exercise 4: Mixed Harmony. Here are the tunes you'll be improvising over:
Autumn Leaves
Black Orpheus
All of Me
There Will Never Be Another You
Blue in Green
Each standard is a complete lesson
More than just a collection of jam tracks, the IFR Standards Workout series is designed to introduce you to the beautiful world of jazz improvising in a progressive way, with each standard being hand-selected for the musical lessons and harmonic concepts that it contains. This series represents what we feel is the ideal way to build a deep understanding of jazz harmony and find your own creative voice working with this material.
For each standard you'll get a complete IFR tonal analysis with every chord progression sketched out for you, and lots of interesting ideas to explore in your improvising. Below are some examples, which are actual screenshots taken from the course: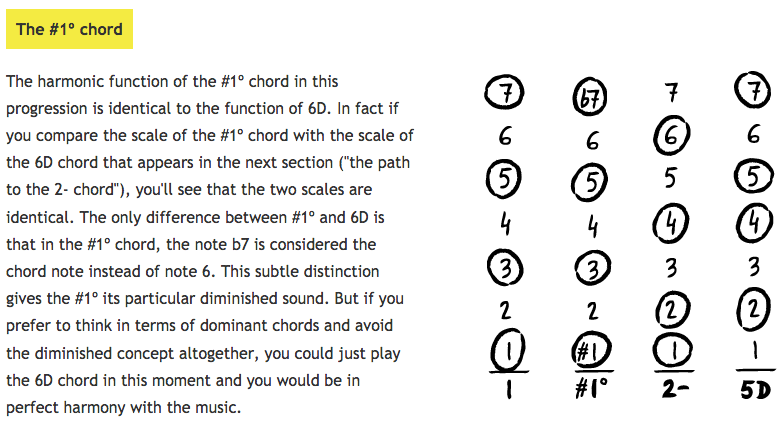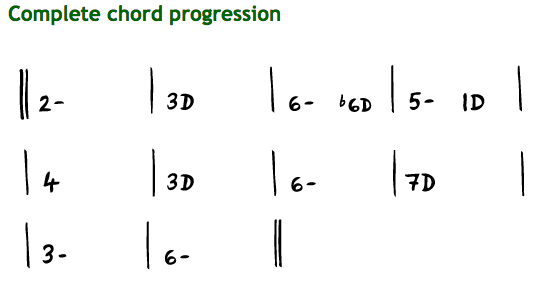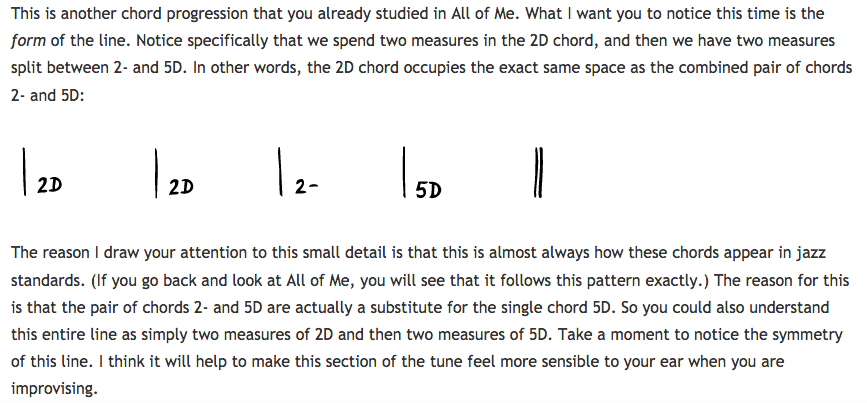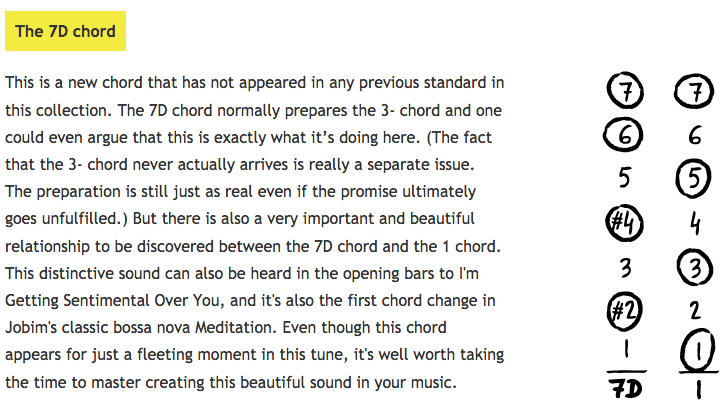 *Please note that for copyright reasons, we cannot include the melody to these songs in our analysis. While the melodies to these songs are very beautiful and certainly worthy of serious musical study, our focus in this series is on exploring the harmony and learning to improvise over the chord changes.
Backing tracks in all 12 keys
For each standard we give you a complete set of high quality backing tracks in all 12 keys. If you're a beginner, you can play in the keys you're most comfortable with. If you're more advanced, you can target the keys you especially want to work on. Playing tunes in more than one key is one of the fastest ways to truly understand how music works, and it's one of the benefits of the IFR method. Here are some samples:
Autumn Leaves
Black Orpheus
Blue in Green
All materials are yours forever
Immediately after your purchase you will be redirected to your own private 'My IFR' area of our website where you will find IFR Standards Workout 1 waiting for you. You can play the jam tracks online at our website or download all of the teaching materials and jam tracks to your computer so you can use them when you are offline. You are free to copy the jam tracks to any device that is for your own personal use and all materials are yours forever.
Just click on the "Add to cart" button to purchase IFR Standards Workout 1 for just $20. You can make your purchase with any major credit card and get instant access to the complete product.