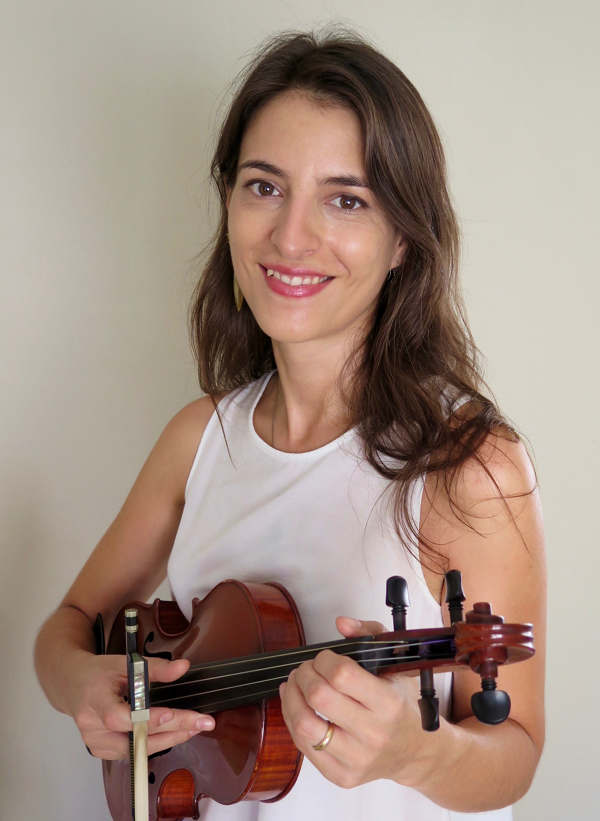 I offer private lessons for violin, viola and cello players who want to be able to understand music by ear, create their own melodies and play in social settings without depending on sheet music.
No matter what your technical level is, I will show you how to develop your creativity as a fundamental part of your learning. Through progressive exercises, you'll learn music theory from the ground up. You will learn the system that underlies all music, all styles and all instruments. With this knowledge you will be able to play your favorite songs no matter what style they are in and develop your own musical ideas.
Your lessons will be private and personalized. In each session I'll work with you in pursuing your musical goals and doing the exercises together. We will develop a practice that is fun, creative and meaningful, that will enable you to make your instrument yours.
You won't need to spend countless hours studying music theory on paper. I'll show you the way to discover music theory through creative practice, and you'll grow simultaneously in all aspects of your musicianship.
Through our lessons you will learn to:
Understand the musical system that underlies all music.
Recognize melodies by ear and be able to play them on your instrument.
Recognize chords by ear and be able to create melodies over them.
Play meaningfully and connect with other people through your music.
Move freely around the fingerboard of your instrument.
Participate in a band and be able to jump right in without fear, quickly finding the key of the music.
Have your own voice in music, be confident in yourself and not feel like an outsider.
Be a complete musician who can play by ear and not depend on sheet music all the time.
The lessons are one-hour Skype meetings and each session costs $70. That includes all additional teaching materials and jam tracks that we will use as part of your learning. You can also count on me for unlimited consulting by e-mail in between our sessions. I will help you every step of the way, making sure that you achieve your musical goals. Most students schedule the sessions weekly, but you can choose interval that works best for you.
Book your first lesson today!
Just click below to send me a message and schedule your first class:
Click here to contact me at mireia@ImproviseForReal.com
Thank you,
Mireia Clua Geli
IFR Strings Instructor
mireia@ImproviseForReal.com